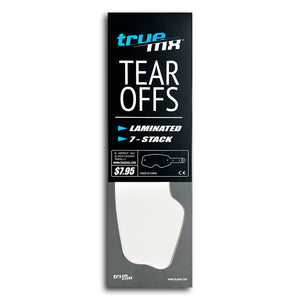 Laminated tear offs
I don't mind these tear offs too much. I wish they gave you more in the package than just the seven since you have to put all seven on at once. I like the idea of them. I just in the habit of pulling all of them at once. so it's a little hard to save some money here and there on them. But other than that love the products.
New favorite goggle
The foam on the inside is so comfortable, you get a lot of airflow in the goggle itself. I would recommend them especially on hot, sunny days.
Thank you for making great products!